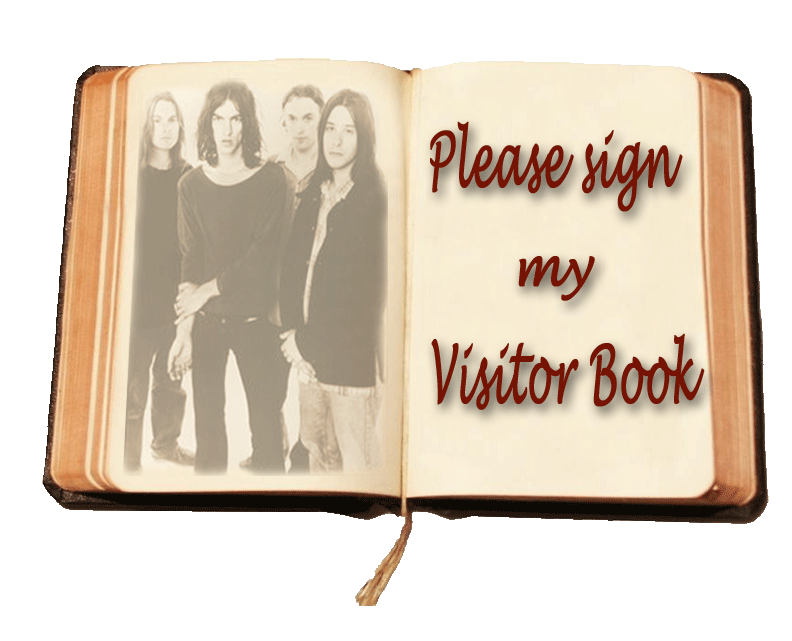 site last updated

13-10-2011
Designed by E STEED
the verve online © 2007
all rights reserved
A DAY IN THE STUDIO WITH PETE & SIMON
A DAY IN THE STUDIO WITH SIMON & PETE!
This is a one-off opportunity to spend a whole day in the studio with Simon Jones, Pete Salisbury and Jeff Wooton (Guitar, Beady Eye, Gorillaz).
The winner will have the opportunity to record with the band, jam or just hang out for the day and watch the masters at work!
BID NOW ON EBAY: HERE
100% of the proceeds will go to the Emma Hoolin Appeal - Emma is a 4 year-old girl diagnosed with HIGH RISK NEUROBLASTOMA and is need of urgent treatment in the USA costing in excess of £210,000.
For more details click the above ebay link ... or donate HERE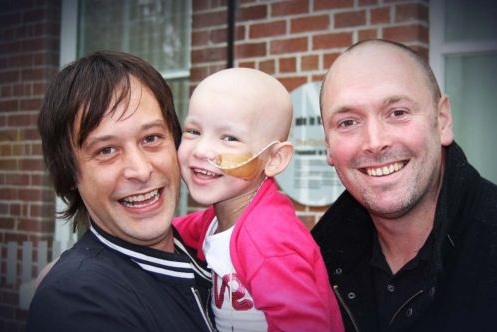 Rare footage of The Verve performing Slide Away in 1994 on a German TV talk show called 'Live aus dem Schlachthof' - also shows the beginning of Stormy Clouds as the credits come up. This was presumably earlier in the day that they performed at the Schlachthof (Frankfurt) on 25-02-1994. Note Si Jones is wearing Richard's shirt (or an identical one!) in the later performance (check the video section).
RATHER BE
CD Single - 1. Rather Be (Edit) 2. Love Is Noise (Tom Middleton Remix)
7" Single #1 Side A - Rather Be (Edit) Side B - Major Force
7" Single #2 Side A - Rather Be (Edit) Side B - All Night Long
The band recorded b-sides for Rather Be late September.
Digital Bundle
1. Rather Be (Edit)
2. All Night Long
3. Major Force
4. Love Is Noise remix
[watch the video here]
Richard Ashcroft solo date

Last Days Of Summer

Stowe House, Buckingham

25 August

Great performance by Richard - he stole the show with a brilliant setlist .... here
Read an in depth interview with The Verve about Forth here:
part one
part two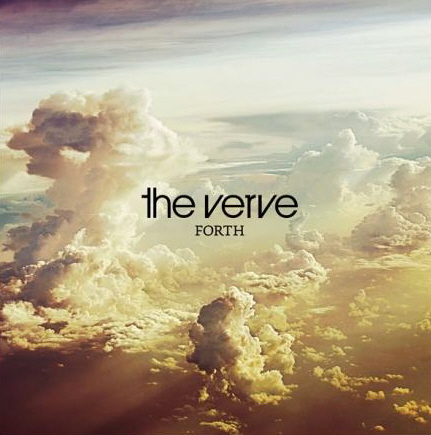 Tracklisting:
01 Sit And Wonder
02 Love Is Noise
03 Rather Be
04 Judas
05 Numbness
06 I See Houses
07 Noise Epic
08 Valium Skies
09 Columbo
10 Appalachian Springs

The Verve talk about Love Is Noise

[peaked No.4 in the UK singles charts]



THE VERVE CLOSE THEIR SUMMER OF FESTIVALS WITH A STUNNING PERFORMANCE AT CHELMSFORD V FESTIVAL despite rumours of cancellation due to band conflict.
Three songs were played form their new album Forth - Sit And Wonder, Rather Be and new single Love Is Noise. Richard dedicated The Rolling People to the late Isaac Hayes. read more here
The Verve performed an amazing set at Maida Vale Studios BBC Radio 1 on Tuesday 05-08-08:
Sit And Wonder
Sonnet
Rather Be
This Is Music
Lucky Man
Bitter Sweet Symphony
Love Is Noise
There was also a 3 part interview with Richard Ashcroft, in which he said performing at Glastonbury was like a bungee jump for him, but no future plans for The Verve were revealed at this time. He also vowed to continue his solo career and "saw no reason why it shouldn't continue alongside The Verve". [Good news for both Verve fans and solo fans!]

Interview with Nick McCabe at the Eden Project here
[WATCH Eden Sessions videos here]
Love Is Noise - NME "Track Of The Week" 9/10 more

Still some inter-band tensions - Richard Ashcroft confirms that reuniting the band has not been all plain sailing. [more here]

Italia Wave gig was cancelled due to Richard suffering from pharyngitis and a chest infection. He was prescribed antibiotics and advised by a doctor to rest. Apologies were made to fans on their official website.
The Verve were back on track with a [shortened] set at Summercase, Spain 18/19 July.
The Verve wow the crowds at Glastonbury
NEW SONG AIRED AT EDEN SESSIONS 27-06-08

I See Houses

The band were on top form, Richard was relaxed and happy and chatty between songs.
It was raining but it didn't matter.
It was The Verve !

Rather Be - Nova Rock, Austria 14-06-08
| | | |
| --- | --- | --- |
| | This is Music The Verve ! | |
| | | |
| --- | --- | --- |
| | Three steps to 'nye bevan' | |
| | | |
| | | |
| --- | --- | --- |
| | The Verve make a video for The Drugs Don't Work | |
| | | |
Welcome to The Verve Online. This website is totally unofficial and is dedicated to The Verve.
Feel free to browse the various sections. There is a complete gigography (with setlists where available)and discography, and the extensive lyrics section has been thoroughly checked and is as accurate as possible.
You'll find news (old and new), photos, videos, a music player and much more.
I intend to update, add to, and improve the site on a regular basis, so keep checking back from time to time!
If you've enjoyed your visit, please take the time to sign my visitor book below, adding any comments or suggestions if you wish.
And if you have a few minutes to spare, why not join us for a chat in the popular friendly forum where you'll receive a warm welcome.
Thank you for visiting, and I hope you come back soon!
Elaine (site owner)
Site Disclaimer: This is not a commercial site, nor is it endorsed by The Verve, EMI or Big Life Management. I hope that any infringement of copyright will be forgiven in the interests of the fans, and trust that any unintended breach of copyright will be notified to me by the copyright holder so that due acknowledgement can be made or the copyright material removed. Thank you for your understanding.