Designed by e steed
the verve online © 2007
all rights reserved
| | | |
| --- | --- | --- |
| This Maybe The Last Time | | The Staple Singers |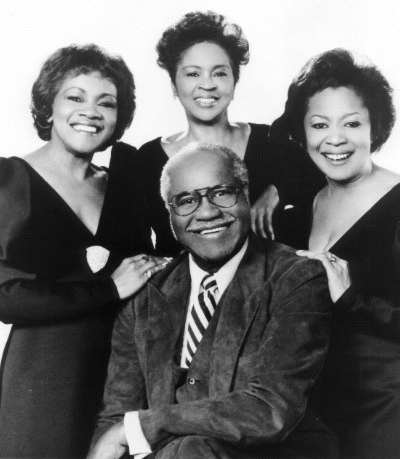 A gospel song from 1955 by The Staple Singers. It's a traditional song recorded by many artists with no-one owning the rights to it. However, when the Stones recorded it in 1965, many Gospel fans felt The Stones ripped it off as it was based on their version of the song, and the Staple Singers never received any royalties. Because The Stones were a highly successful band, reworking many songs by black artists into hits, it was felt The Staple Singers should have been compensated.
| | | |
| --- | --- | --- |
| The Last Time | | The Rolling Stones |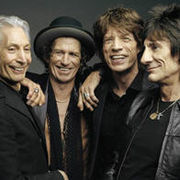 Although this song is credited to Mick Jagger and Keith Richards, it is heavily based on a traditional gospel song first recorded by the Staple Singers. The Stones changed the meaning of the song; the Staple Singers version was more uplifting and spiritual. It was recorded in Los Angeles in 1965 with the help of Phil Spector and reached No.1 in the Uk and No.9 in the US.
| | | |
| --- | --- | --- |
| The Last Time | | Andrew Loog Oldham |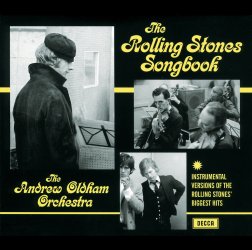 On 3 June 1966, The Andrew Loog Oldham Orchestra released a vinyl LP entitled The Rolling Stones Songbook which featured 10 orchestral versions of The Stones songs, including The Last Time. Decca reissued this album in CD format in 2004.
| | | |
| --- | --- | --- |
| Bitter Sweet Symphony | | The Verve |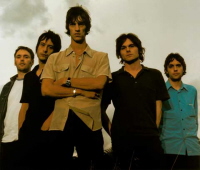 Bitter Sweet Symphony by The Verve was released on 16 June 1997 and reached No.2 in the Uk charts and No.11 in the US. It was taken from their highly acclaimed album Urban Hymns which was released on 29 Sept 1997. Former Rolling Stones manager, Allen Klein, sued The Verve for using a sample of The Andrew Oldham Orchestra recording in the song. While The Verve had previously been granted permission to use the sample, Klein decided, shortly before the song's release, that the band had used more of the sample than had been agreed. He demanded 100% of the royalties and sued The Verve on behalf of ABKCo Records, who own the rights to all the Stones material from the 1960's. The Verve settled out of court, relinquisting all writing credits to Mick Jagger and Keith Richards despite the fact neither of them wrote one single word of the song. This now timeless classic was hugely successful and opened doors for the band, yet in itself didn't earn them a penny.

That's bittersweet.
Here The Verve perform Bitter Sweet Symphony at Glastonbury 2008.
Bitter Sweet Symphony
Cause it's a bitter sweet symphony, this life
Trying to make ends meet, you're a slave to the money then you die

I'll take you down the only road I've ever been down
You know the one that takes you to the places where all the veins meet, yeah
No change, I can change, I can change, I can change
But I'm here in my mould, I am here in my mould
But I'm a million different people from one day to the next...
I can't change my mould, no,no,no,no,no,no,no (have you ever been down?) no, no, no

Well I've never prayed
But tonight I'm on my knees, yeah
I need to hear some sounds that recognize the pain in me, yeah
I let the melody shine, let it cleanse my mind, I feel free now
But the airwaves are clean and there's nobody singing to me now

No change, I can change, I can change, I can change
But I'm here in my mould, I am here in my mould
And I'm a million different people from one day to the next
I can't change my mould, no, no, no, no, no

Have you ever been down?
I can't change it you know, I can't change it...

Cause it's a bitter sweet symphony this life
Trying to make ends meet, trying to find some money then you die
I'll take you down the only road I've ever been down...
You know the one that takes you to the places where all the veins meet, yeah

You know I can change, I can change, I can change, I can change
But I'm here in my mould, I am here in my mould
And I'm a million different people from one day to the next.
I can't change my mould, no, no, no, no, no
I can't change my mould, no, no, no, no, no
I can't change my mould, no, no, no, no, no
You've gotta change my mould, no, no, no
(It's just sex and violence, melody and silence)
(Gotta, can't change my violence, melody and silence)
(gotta can't change my violence, melody and silence)
(I'll take you down the only road I've ever been down)
(Gotta, can't change my violence, melody and silence)
(I'll take you down the only road I've ever been down)
(Gotta, can't change my violence, melody and silence)
(Been down)
(Ever been down)
(Can't change my violence, melody and silence)
(Ever been down)
(Ever been down)
(Ever been down)
(Have you ever been down?)
(Have you ever been down?)
(Have you ever been down?)
(Have you ever been down?)
(Have you ever been down?)